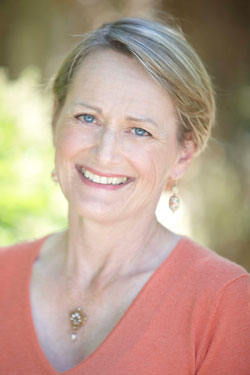 Cynthia founded Your House In Order in 2007.
Cynthia is a member of the National Association of Professional Organizers (NAPO), and was Membership Director for NAPO Los Angeles. Like all NAPO members, she complies with NAPO's Code of Ethics.
Prior to launching her business, Cynthia was a high powered executive in the cable television industry in Los Angeles. She worked in sales and marketing for cable companies and programming networks for over 20 years. She was a regional vice president for one of the major cable channels.
Her innate organizational skills enabled her to efficiently run a busy regional office. When she left corporate life, she discovered that what she does intuitively can be a struggle for others. She founded Your House In Order to help others organize and manage their space, time and resources.
In her personal life she enjoys running marathons and competitive dog sports.
What My Clients Say…
It was very hard for me to ask for help, but calling Cynthia was the best thing I've ever done for myself.
Cynthia was thorough and considerate.  She acknowledged my feelings and was exceptionally patient.  She helped me set up separate file systems for my home and business records, explained the difference between action files and reference files, and  showed me how to throw out unnecessary paper and archive important documents.
I think differently now about what to do with papers and possessions.  My stress level has decreased and I feel in more control of my life thanks to Cynthia.
Linda, Montecito Heights, CA
Cynthia helped me clear out a very messy corner of the bedroom and find homes for everything.  In the process, we completely re-organized the upstairs linen closets.  My partner was awestruck.
I was amazed at how much we accomplished in one visit, and how painless it was.  Cynthia is great!
Helen, Pacific Palisades, CA
THANK YOU VERY MUCH!!!  As someone who spends a lot of time in the storage locker, I know only to well how much junk we have in there. Thanks for imposing some order on it
Bill, L. A. Leggers
I called Cynthia because my life was in chaos!  I'm a single mom with twin boys and a full time profession.  The boys had taken over the house – toys, books, games everywhere!  I lost the mail and bills were unpaid and overdue.  No matter what I did, I could never catch up.
Cynthia changed my life!  My bills are paid and I'm so much calmer.  Before, I didn't know how to throw anything away. Now, I hear her voice asking, "Do you need it? Do you love it? Can you live without it?" and I know what to do.
Jean, Malibu, CA