That may be a bit of an overstatement, but I find this simple, inexpensive item essential in organizing my home office.  What is it?  A magazine file.
Magazine files are designed to hold, well, magazines.  You can neatly store back issues of your favorite magzine on your bookshelf chronologically, by subject, or by title.
But when you lay it on its long side it is ideal for holding all kinds of paper items upright.  When flat items are stored vertically they take up less surface area and are easier to access.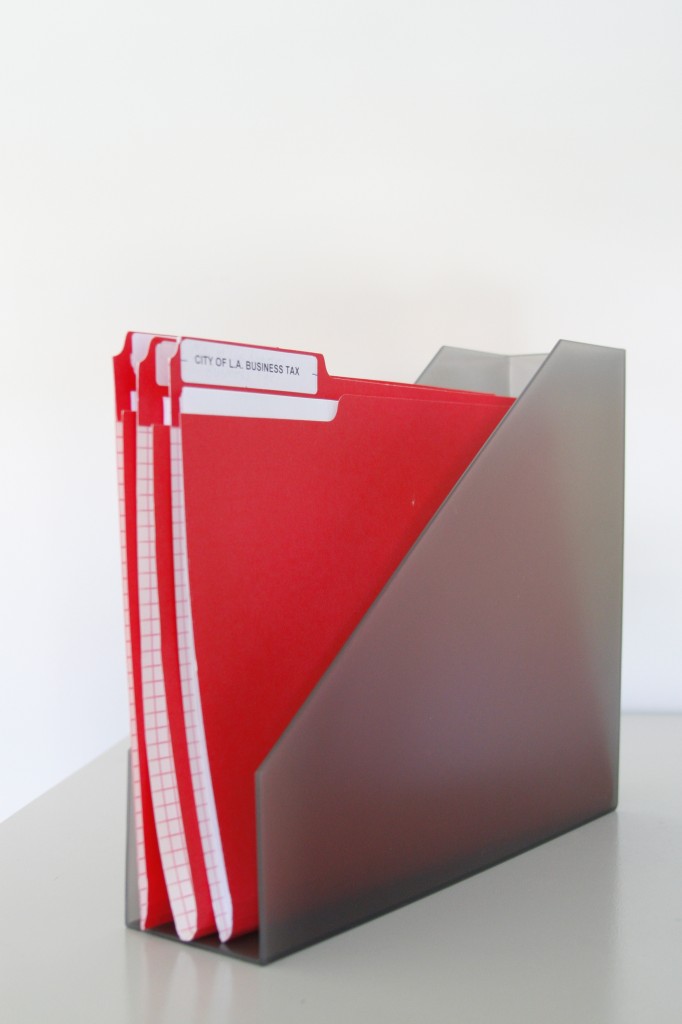 Store extra reams of printer paper on the shelf next to your printer.  Store office supplies like labels, envelopes, and legal pads close at hand. Keep file folders of your current projects or your action files on your desk.
Every office supply store or catalog carries them, and they range from inexpensive cardboard to hardwood and leather to match any decor.