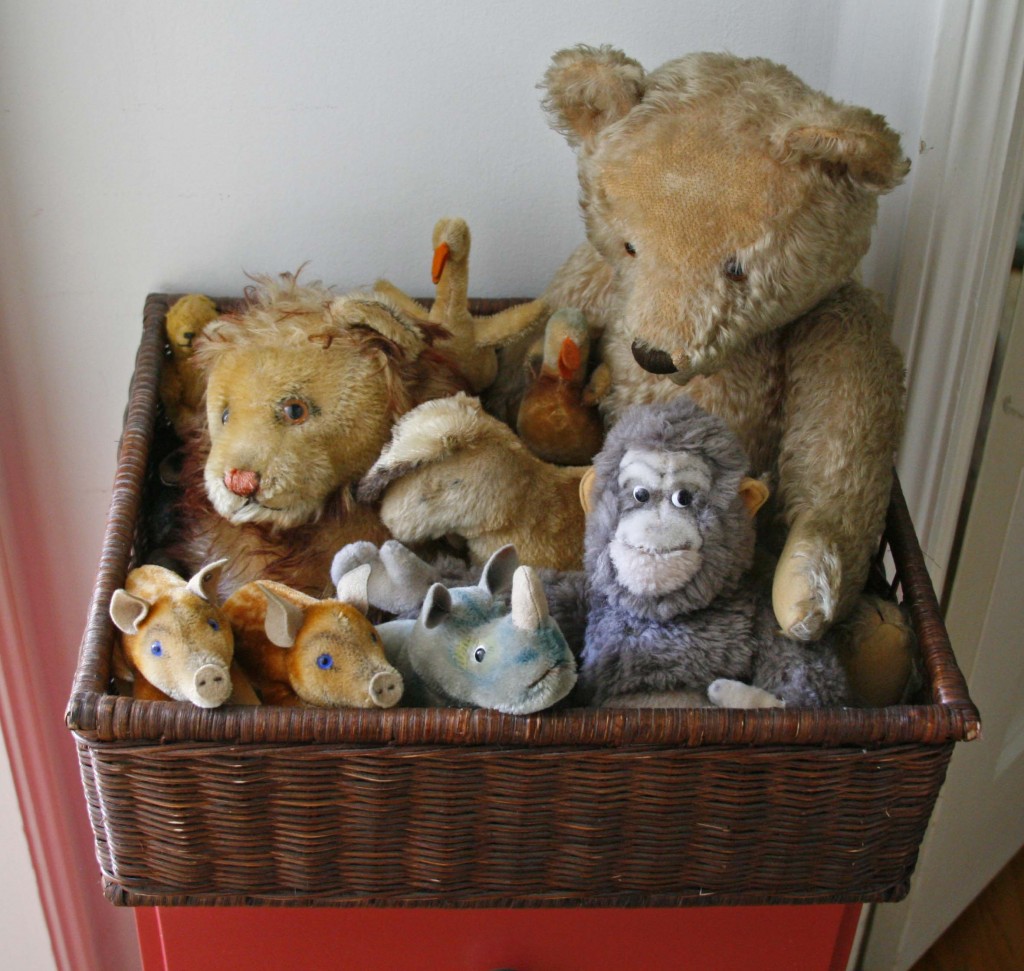 You may think that we professional organizers are tough, non-nonsense individuals who live in clutter-free, perfectly organized homes.  You may think we are heartless creatures who will make you throw out cherished items that have only sentimental value.  Most likely you think that we operate to a standard that is impossible for you ever to attain.
Well, that couldn't be further from the truth.  Yes, we do organize our own homes and we love to visit other organizers to see how they keep order in their houses.  But we're human, too.  We can be just as mushy and sentimental as anyone else, and most of us will confess to a junk drawer or two.
What's different is that we usually know why we keep things.  We know why we are holding on to something that has no apparent use.  Like stuffed animals in a home without children or grandchildren.  That would be my house.  I keep a few well-loved stuffed animals because they remind me of happy times from my childhood. They are useful to my mental health.  I display them because if they were packed in a box they wouldn't serve their purpose.
It's okay to keep memorabilia.  What's important is that you think about why you are holding on to something, and whether it's significant enough for you to make room in your life for it.