When I decided to re-do my own home office, my goal was make the room feel more spacious.  I thought I'd move some furniture around, replace a standing bookcase with a wall-mounted shelving system and that would be that.  Ha!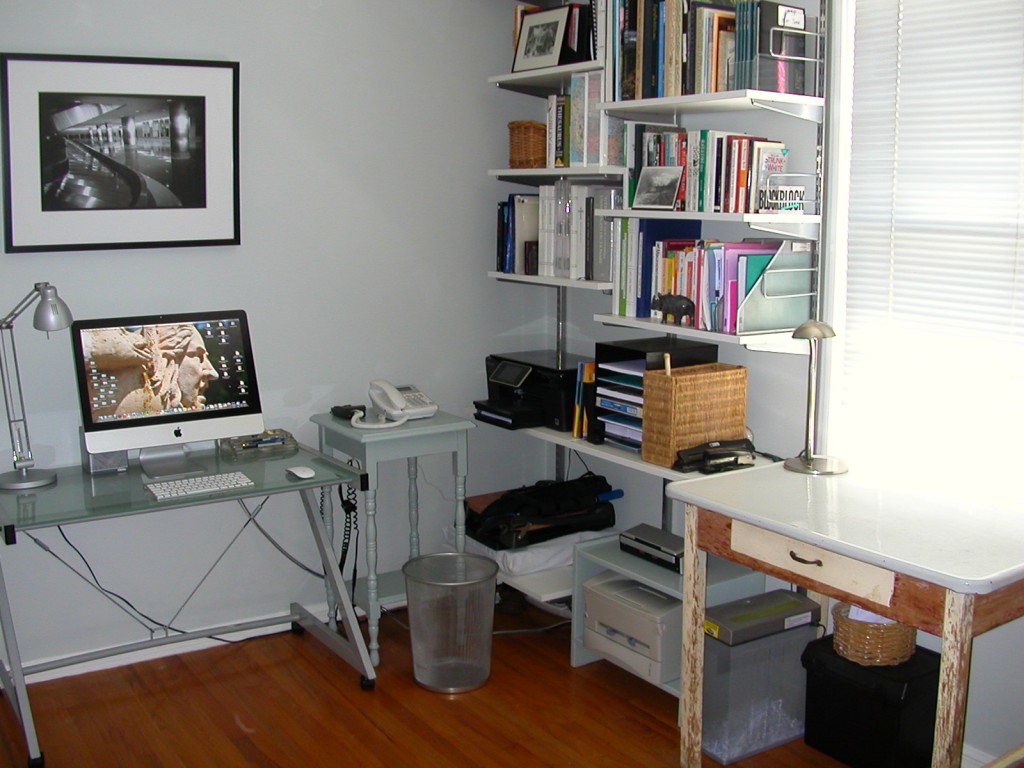 Shelving
After I made a floor plan, my first step was to buy the shelving.  I chose an Elfa system purchased at the Container Store during the annual 30% sale (Christmas Eve through mid-February).  Elfa is a little pricey, but I love that only one piece attaches to the wall.  At the store, with your measurements, the computer creates a plan that calculates everything you will need.  Nice.
I had a choice of shelving (wire mesh, white melamine, wood) and the color of the hardware.  I went with the melamine shelves and platinum hardware which, according to the salesman, looks the best on any color.
Paint? 
The walls of the office were apartment white.  It had been at least 18 years since the room was painted. The walls were dirty and moving my framed art and photos would leave holes and marks.
If I was going to wash the walls, spackle and sand the holes, and install wall-mounted shelving, I might as well re-paint the room.  After all, nothing brightens up a room like fresh paint.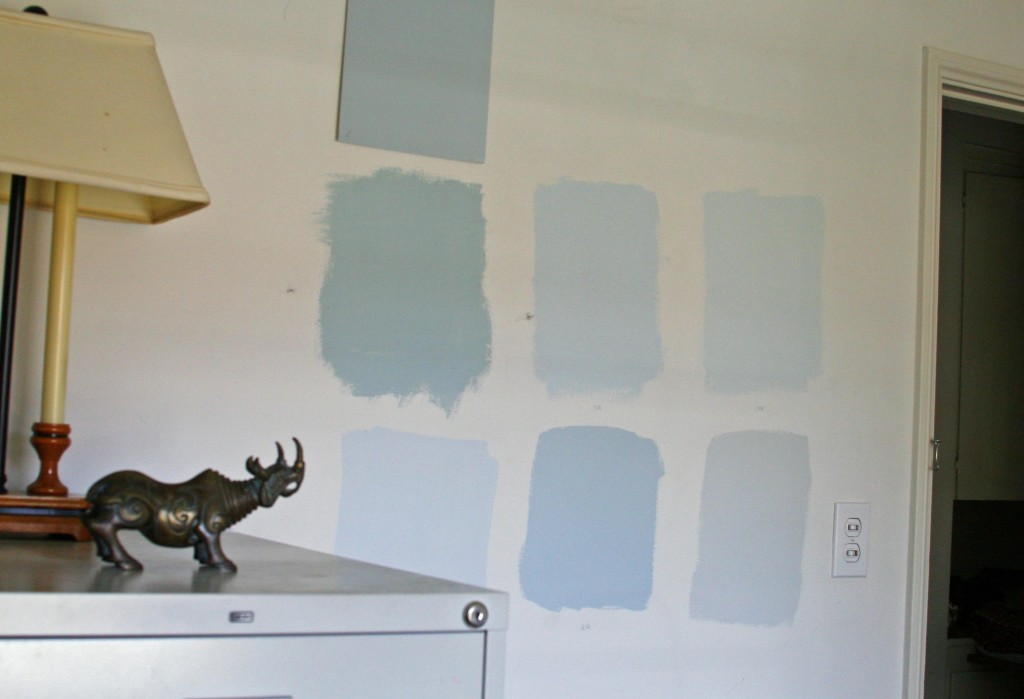 Color?   
I wanted a feeling of calm and serenity. I wanted the color to unify the room in a neutral, unobtrusive way.  I'm drawn to greens and blues. I live a mile from the ocean so I decided that a gray with blue-green undertones would meet my needs and match the color of sea and sky.
I went to the fancy paint store and got chips and little paint samples in a wide variety of grays-greens-blues.  Some of the paints were organic and eco-friendly.  Some were high-end English paints with posh names.  Some were good old American brands.  I winnowed the colors down and painted swatches on three walls.
While deciding, I went to the big box home improvement store for rollers, pans, sandpaper, and other tools.  While idly browsing their paints a color jumped out at me.  I bought a paint sample (for half of what the fancy paint store charged me) put it up on the wall, and bingo! I had my color.
Final touches
I chose a warm off-white paint for the doors and trim, and a slightly darker gray to paint a bare wood Ikea printer stand and dirty off-white end table I use for the phone.  Painting the odd little pieces of furniture the same color as the walls would help them blend in.
Now, all I needed was a new cover for the bed and throw pillows, incorporating warmer colors to offset the cool gray.  I found a delightful striped quilt on sale at a local retailer and russet colored Euro shams online.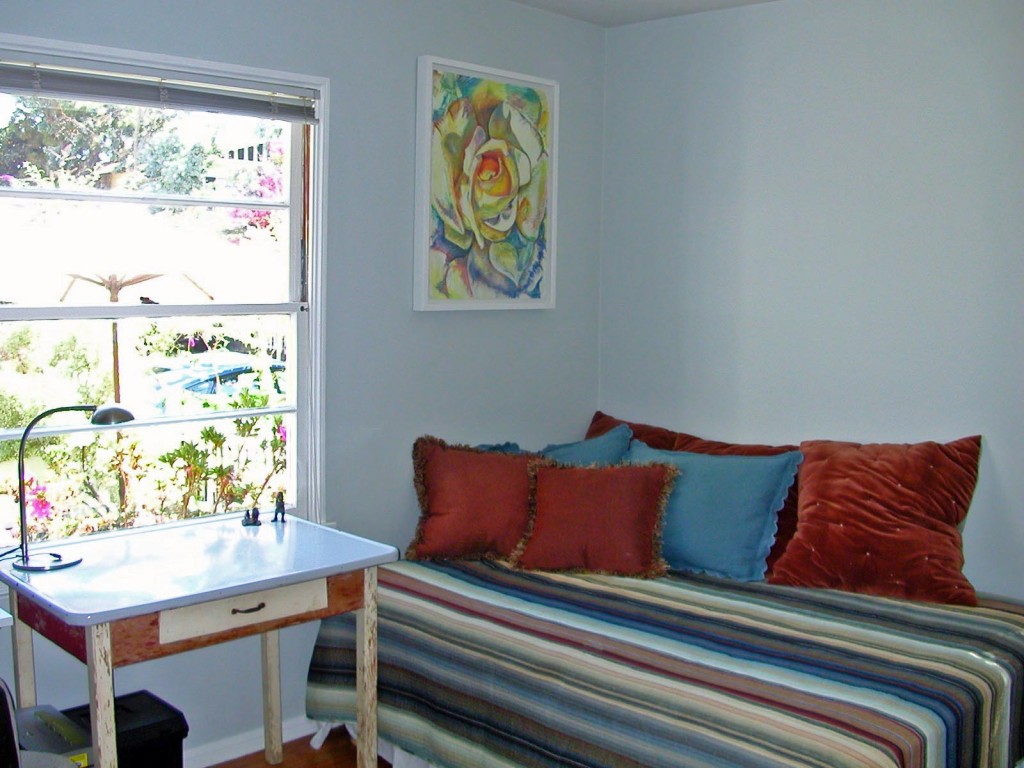 Voila! A calm visual environment!
Next:  Putting it all together