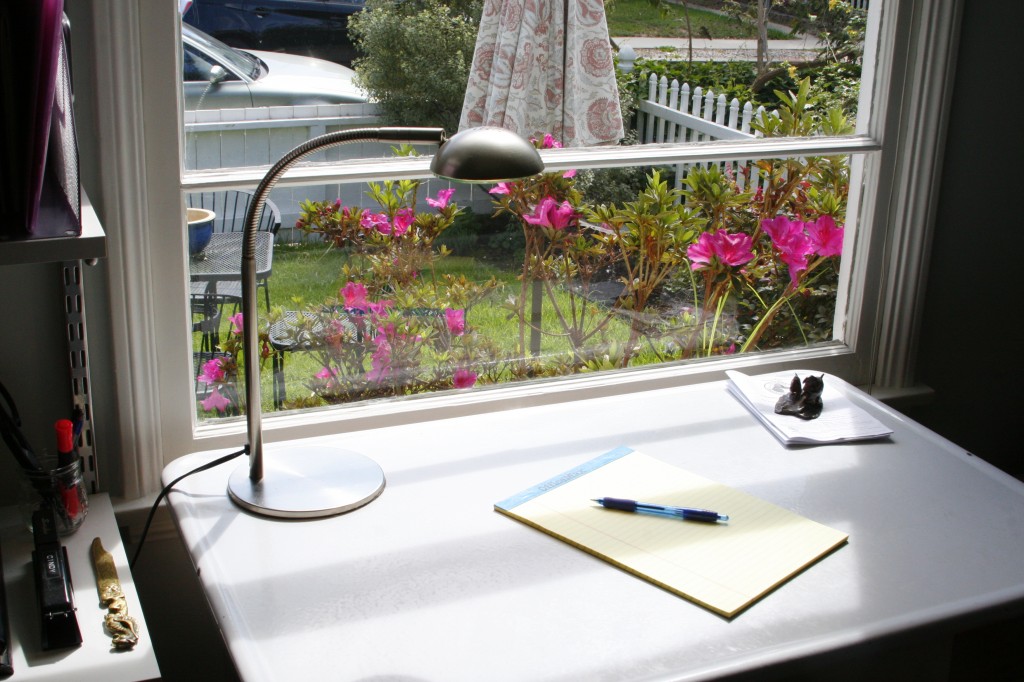 Before you start working from home, figure out what kind of space you need for your office.  Do you flop your work down on the dining room table and expect to be productive?  You will need a well-defined space to suit your needs.  Here are some things to consider:
Why do you need a home office?
Do you need it to run the household? Are you a writer? Do you telecommunte frequently? Do you work primarily from home?
What are you going to do in your home office?
Will you be seeing clients? Will you be processing mail and paying bills? Will you work mostly on the computer? Will you need space for design work?
Who will use the office?
Will someone else share your office? Is the room used for other purposes?
Do you like the location?
Do you need to be near the activity center of the house or distant from it? Do you like to look out a window or is that distracting? Do you need a lot of natural light or is subdued lighting better? Does the location make you feel comfortable and energized?
Do you have enough space?
You need room for a work surface or desk, an office chair with about 36" clearance behind it, computer and printer or scanner, files and supplies. Is there room to grow?