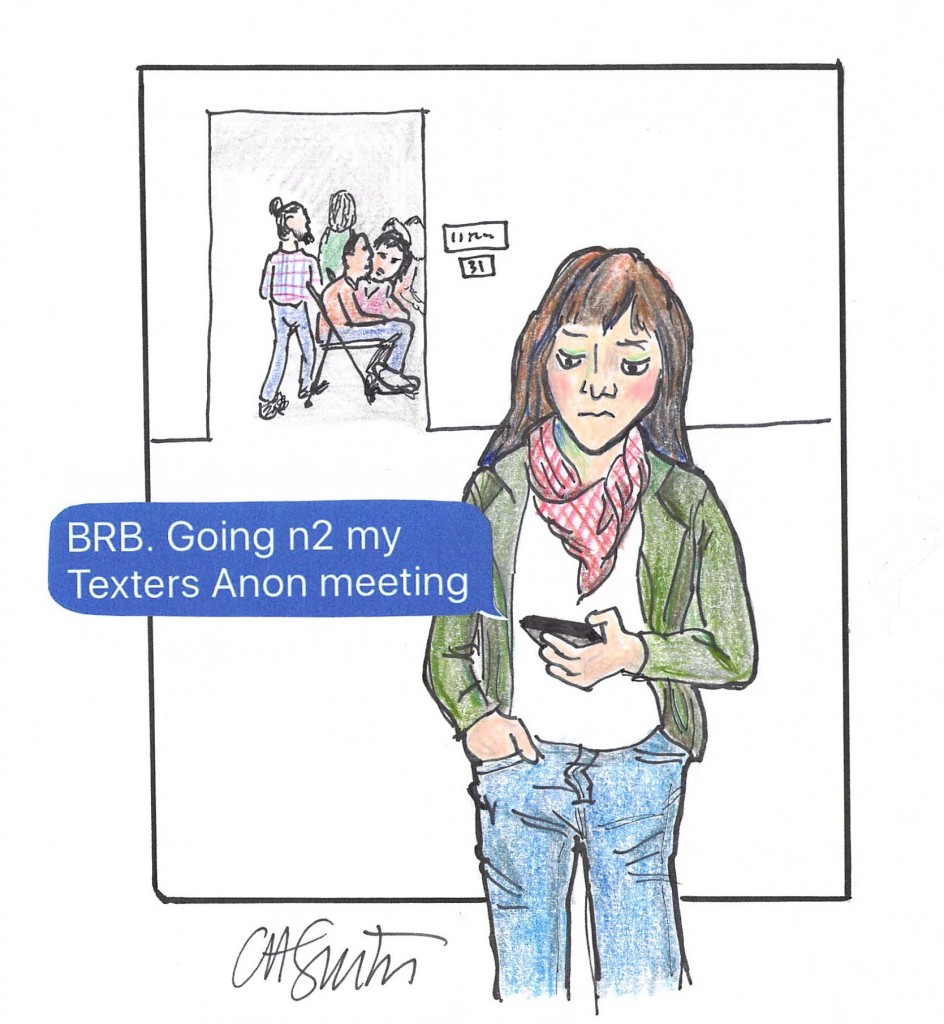 How many times a day do you look at your phone? C'mon, be honest with me. A lot, right? Like really a lot. I'm as guilty as the next person. I find myself fidgety if my iphone isn't with me. If I forget my phone at home – god help me – I feel naked and hopelessly disconnected. I experience FOMO – fear of missing out. What if one of my friends texts me? Will they still be my friend if I don't reply within a few minutes? What if they are doing something cool and I don't know about it? This is crazy talk, but deep down we all kind of believe it.
We have become addicted to our phones.
A recent article in The Atlantic profiled a former Google employee, Tristan Harris, who is determined to break our addiction. He is the co-founder of Time Well Spent, an advocacy group, created to persuade the tech world to help us disengage more easily from its devices.
The entire article is worth a read, and I encourage you to visit Time Well Spent's website. Until then, Harris suggests you adopt a few habits that will help you take back control of your digital life.
1. Turn off all notifications.
More precisely, turn off notifications from non-humans. This is easy to do in the Settings. On the first Settings screen, tap Notifications. You can go app by app to set or remove notifications. You can also go to the app and set or remove notifications in the app settings.
2. Tools only on the first screen.
Icons are designed to catch our attention, begging us to open them. On your home screen, keep only apps that have a discrete function, like Maps, Uber, Camera, Notes, or Podcasts. Put the time-suckers – social media, email, web browser – into folders on your second screen. In folders, the icons become little-bitty images that require two taps to access.
3. Launch apps by search.
Even better, use the search bar and type in the app. Access the search on iphones by swiping down, on Android on the home screen. To further discourage tapping into the bottomless bowl of content, scramble the icons periodically to thwart muscle memory. Make everything you do intentional.
4. Don't use your device as an alarm clock.
Put your charger and phone in another room. Use a traditional alarm clock. The blue screen inhibits sleep. If your phone is not next to your bed you won't be tempted to check Facebook last thing at night and first thing in the morning.
Here are a few apps and extensions to help you limit your access to distractions:
An extension for Chrome that allows you to limit time spent on time-wasting websites
Blocks websites and apps on iphone, ipad, Mac and Windows computers.
An extension for Firefox that blocks up to six websites at different times and durations.
An extension for Chrome, Firefox, and Internet Explorer that blocks banners, pop-ups, tracking, malware and more.
Limits the amount of time on any website.
***